AquaDex is available in a variety of color combinations and textures. The EVA foam decking is closed cell and will not absorb water. It wears extremely well offering years of performance.
AquaDex foam decking utilizes pressure sensitive adhesive.  This is an excellent adhesive that stands up to the rigors of the marine environment.
The foam decking is available in an attractive brushed finish, smooth or embossed.  Typical 2 layer material is 6mm thick.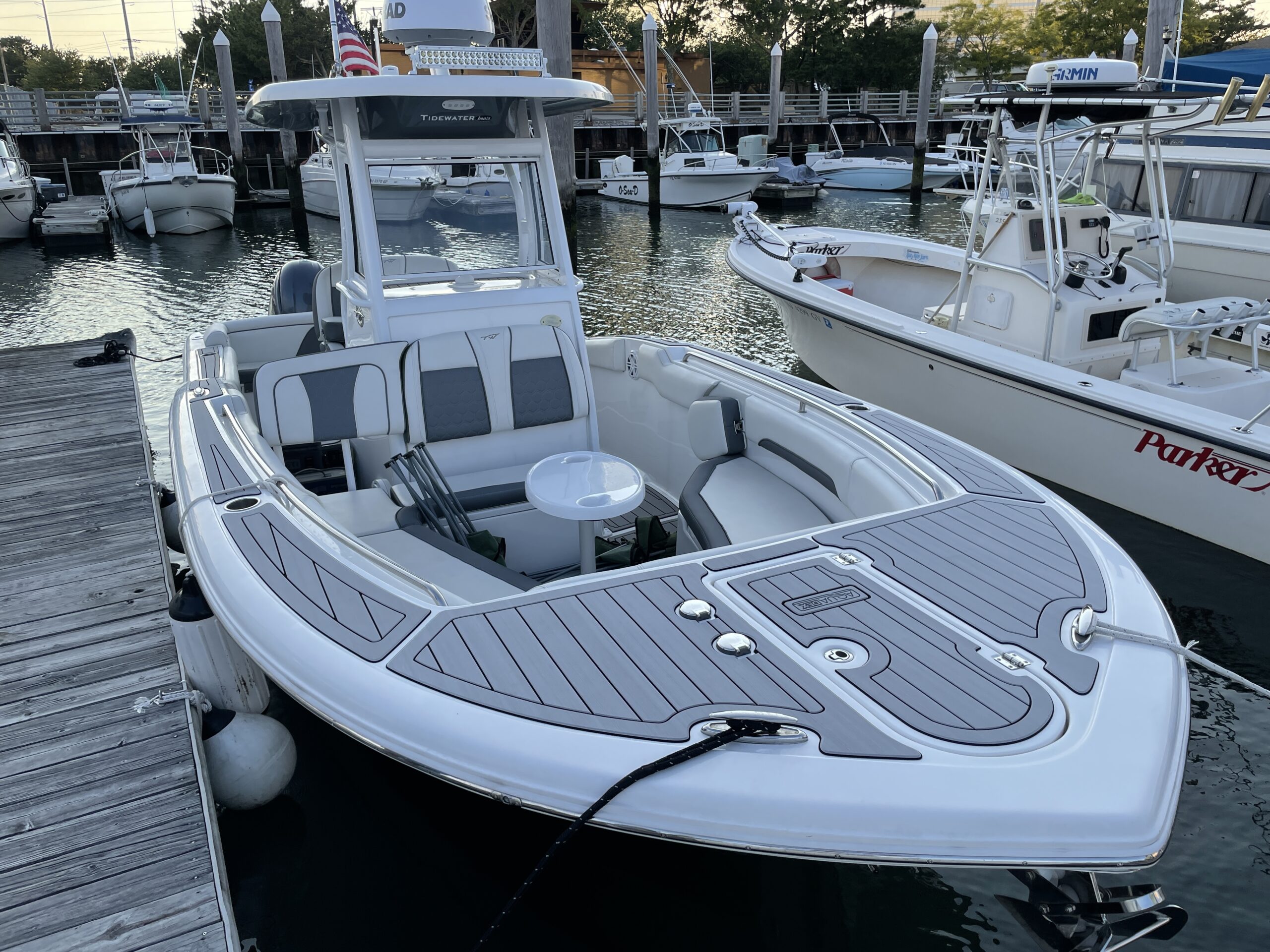 Standard colors are 6mm thick, 2 layer with a brushed finish.  These color combos add classic style and can be custom routed to fit your installation. Standard colors will save you time on your project.
Variety is the spice of life. All custom colors can ordered in brushed, smooth or embossed finish. Almost all colors can be stacked for a unique look. Stacked decking will be 6mm thick.  Custom colors will add time to your project.
All colors can be stacked for a custom look. These special orders require additional lead time and all colors are not always available. Colors are also subject to change.
Call For Information: 609-222-4022