AquaDex Products non-skid, EVA foam offer a safer and comfortable alternative to traditional marine non-skid. Each boat is templated and digitized before CNC cutting to exacting tolerances with a variety of textures.
AquaDEX marine decking is a stylish and functional alternative to marine carpet and molded-in non-skid. AquaDEX products stand up to the harsh marine environment. AquaDEX products marine decking can be custom fit for endless applications on nearly any type of boat.
AquaDEX is made of UV-resistant closed-cell EVA foam that does not absorb water and provides exceptional traction. AquaDEX foam decking offers additional shock absorbing and sound-dampening properties. AquaDEX is fully customizable, adding personal style and branding to your vessel.
AquaDEX is manufactured with a pressure sensitive adhesive, streamlining the installation as it requires no mounting hardware. AquaDEX products marine decking is available in a variety of thicknesses, and colors. Custom color combinations and cut patterns are available upon request.
EVA foam material characteristics:
Water Resistance: Closed-cell structure, no water absorption, excellent moisture resistance.
Corrosion Resistance: Resistant to seawater, grease, acid, alkali and other chemicals, antibacterial and more.
Workability: No Joints, Flexible and CNC cut.
Anti-Vibration: Excellent shock resistance and cushioning performance
Insulation: Dynamic thermal and sound insulation properties.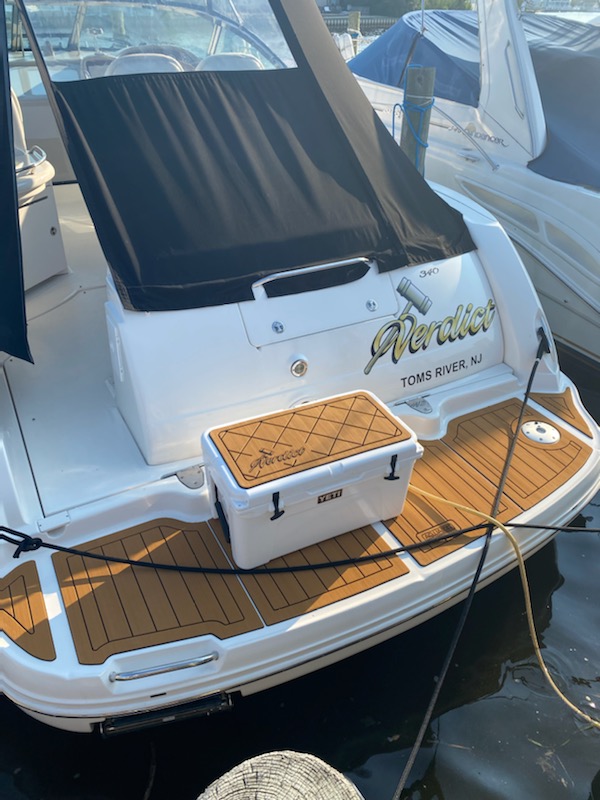 To manufacture EVA foam products for the marine market that that provide form and function for our clients.
To remain committed to product improvement through research, development and testing, thus evolving the EVA foam market.
Call For Information: 609-222-4022