AquaDEX Marine Products offers a durable, closed-cell cross-linked foam non-slip application, adding style and comfort.
AquaDEX foam decking for the tough marine environment
AquaDEX marine decking is a stylish and functional alternative to marine carpet and molded-in non-skid.  AquaDEX products marine decking can be custom fit for endless applications on nearly any type of boat.
AquaDEX is made of UV-resistant closed-cell EVA foam that does not absorb water and provides exceptional traction and easily stand up to the harsh marine environment.
AquaDEX products marine decking is available in a variety of thicknesses, and colors. Custom color combinations and cut patterns are available upon request.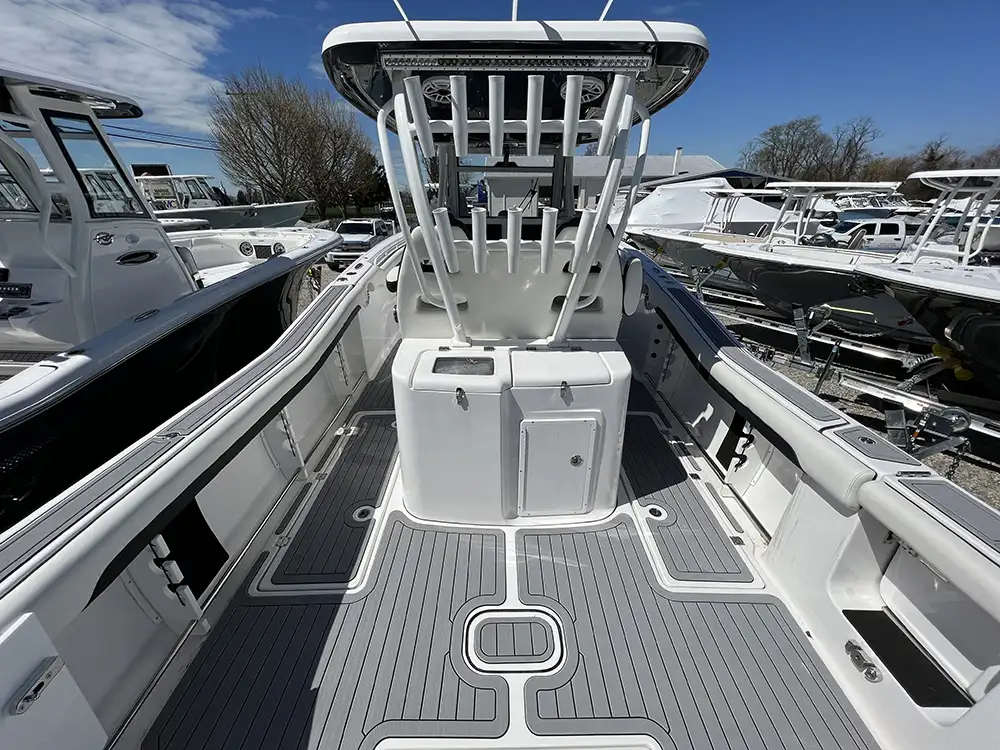 When you choose AquaDEX, we customize the flooring to fit perfectly in your boat, no matter its size or style. We work closely with you to ensure you have quality flooring that lasts. 
Contact Us to learn more about our anti-slip boat flooring and other products designed to enhance your on water experience
Call For Information: 609-222-4022