If you love being near the water and have a passion for the marine industry, then a career with AquaDEX Products could be the right fit for you.
AquaDEX marine decking is a stylish and functional alternative to marine carpet and molded-in non-skid. AquaDEX products stand up to the harsh marine environment. AquaDEX products marine decking can be custom fit for endless applications on nearly any type of boat.
AquaDEX is made of UV-resistant closed-cell EVA foam that does not absorb water and provides exceptional traction. AquaDEX foam decking offers additional shock absorbing and sound-dampening properties. AquaDEX is fully customizable, adding personal style and branding to your vessel.
AquaDEX is manufactured with a pressure sensitive adhesive, streamlining the installation as it requires no mounting hardware. AquaDEX products marine decking is available in a variety of thicknesses, and colors. Custom color combinations and cut patterns are available upon request.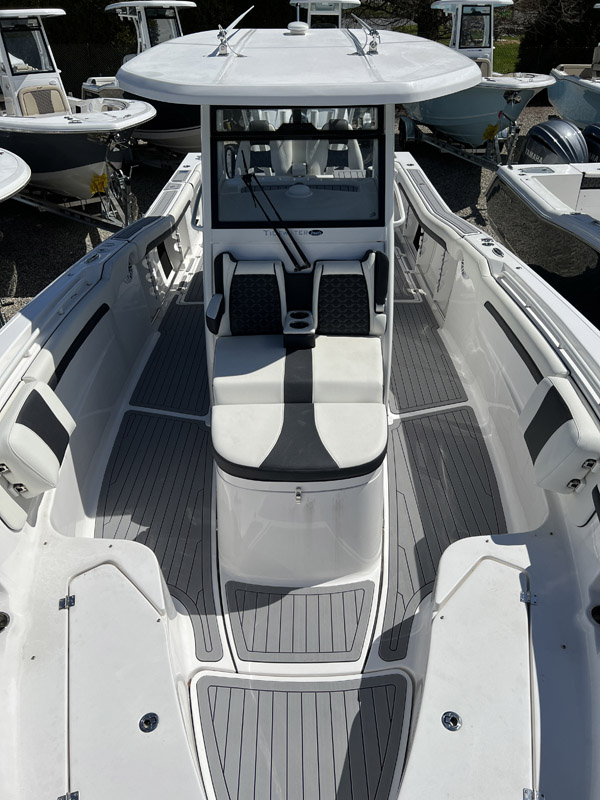 Open Positions Are Listed Below.
Full-Time/Part-Time | Salary + Bonuses 
Responsibilities
Work with team members to field measure and 3D image boat decks for EVA marine flooring.
Digitize Boat for design team to get final layout.
Qualifications
Previous experience in the boating and marine industry a must. 
Skilled in technology and computer aided design a plus.
Very detail oriented a MUST. 
Requirements
Valid Drivers License
Drug Free
Dependable
We are seeking Outside sales Representatives For our Growing company. Aquadex Products is expanding our team and looking for qualified individuals. – Full Time/Part time – Commission based + Bonuses
Responsibilities: 
Develop relationships with Boat Dealers and Private Boat Owners.
Educate potential clients on the advantages of AquaDEX Products over competitors.
Explain the options we have and the specifics of our product.
Deliver Proposals, Get sign-offs and schedule the next steps of template and install.
Qualifications
Individuals must have Boating and Marine industry Backgrounds
Strong dealer and industry networks is a Big Plus!! 
Deadline and detail orientated.
Strong communication skills are a must!
Requirements
Valid Drivers License
Drug Free
Dependable
To manufacture EVA foam products for the marine market that that provide form and function for our clients.
To remain committed to product improvement through research, development and testing, thus evolving the EVA foam market.
Call For Information: 609-222-4022